EEVEE Mobility Adds AI-driven Battery Life And Health Forecast Feature To The EEVEE App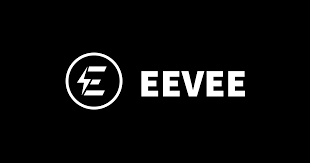 Innovative mobile app for EV users, EEVEE, gets new updates with the addition of a new AI-driven feature to forecast battery life and health
The EEVEE App is currently being used in 63 countries across the globe, with over 10,000 EV drivers leveraging the features of the app to enjoy their riding experience. In a related development, the team at EEVEE Mobility, led by Steffen Brans, recently updated the app to include a new feature that allows users to easily monitor the battery life and health of their vehicle using artificial intelligence.
"Making EV insights available for all EV drivers is our top priority. We are currently having a lot of constructive discussions with almost all car manufacturers. The technical complexity means that integrations are often slower than we would like, but all the manufacturers we talk to are convinced of the added value for their customers," said Steffen Brans, CEO of EEVEE Mobility.
The EEVEE app is become increasingly popular since its official launch in 2020, with thousands of drivers and electric car owners using it to gain insights into their charging costs. The newly added AI-powered insights will help in short and long-term data forecasting. The app is particularly unique, as it retrieves data directly from the car, automatically providing users with an overview of every charge, statistics, and the generation of reports.
The app will help EV owners tackle the problem of lack of transparency in their charging costs, with artificial intelligence helping to automate the decision-making process and enabling accurate predictions. The AI technology is also used for predicting the car's battery health over 6 months, 1 year, and 3 years.
The free EEVEE app is available in English, French, German and Spanish, and can be downloaded on the App Store and Google Play for users of iOS and Android devices.
For more information about the EEVEE app and EEVEE Business Solution please visit https://eeveemobility.com/.
Media Contact
Company Name: Appwise x Wisemen
Contact Person: Media Relations
Email: Send Email
Phone: +32(0)11/183.11
Country: Belgium
Website: https://eeveemobility.com