Na'sha Robertson Is Inspiring Youth By Putting Animal Protection Ahead Of Personal Glory
Na'sha Robertson skips her graduation day on May 7th, to participate in the SeaWorld protest for releasing orcas and dolphins from captivity.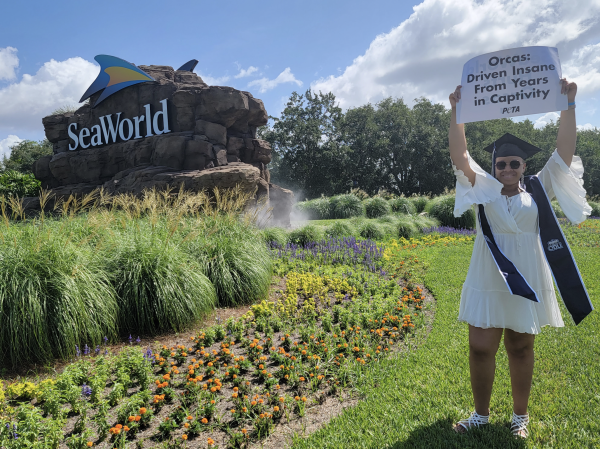 Na'sha Robertson is a graduate of Old Dominion University. She missed her graduation day to spend time at a SeaWorld protest happening on the same day in Orlando, Florida. Due to her immense love for animals, she took this important step.
Na'sha believed that she would have her degrees, but someone needed to stop and take steps for the poor animals living in captivity. Missing the graduation ceremony was not important for Na'sha as she would anyhow get the degree in her hand.
The SeaWorld protest was regarding the release of the orcas and the dolphins from captivity. SeaWorld has had animals committing suicide. They have never attempted to save a killer whale in their 58 years of operations. Despite the money for the conservation efforts coming from government funds instead of ticket sales, they never took any steps to take care of their dolphins and orcas. The money from the tickets goes directly to support the owners and the chain of cruelty towards animals continues.
43 orcas have died at SeaWorld till now. And that speaks volumes about their negligence.
"The animals are suffering so much. They have been ripped from their families and homes. The main focus of our protests is to let these animals live a happy and free life at the sanctuaries created especially for them," said Na'sha.
Apart from this, Na'sha Roberston started a brand known as Veganized Living. This was started to share her journey about new foods and to be supported by other vegan supporters. This brand has become a platform for many vegans to get support, vent their angst at the cruelties happening against animals, raise questions, and see the new happenings in veganism.
For more details, visit:
Website: www.veganizedliving.com
And follow @veganizedliving on Facebook, Instagram and Youtube.
About Na'sha Robertson
Na'sha Robertson is an Old Dominion University graduate. She had to miss her graduation to attend a SeaWorld protest in Orlando, Florida, on the same day. Apart from that, Na'sha Roberston founded the Veganized Living brand. This was started for her to share her experiences with new foods and to receive support from other vegans. In 2019 Na'sha earned the Star Student Activist Award for her work in getting the Vegan Cafe at Old Dominion University.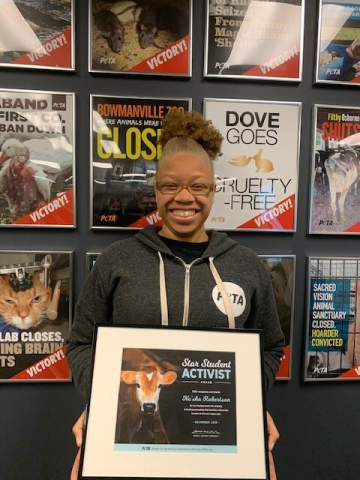 Media Contact
Contact Person: Na'sha Robertson
Email: Send Email
Country: United States
Website: www.veganizedliving.com