Asthma Market Insights | Asthma Market Report 2030 | DelveInsight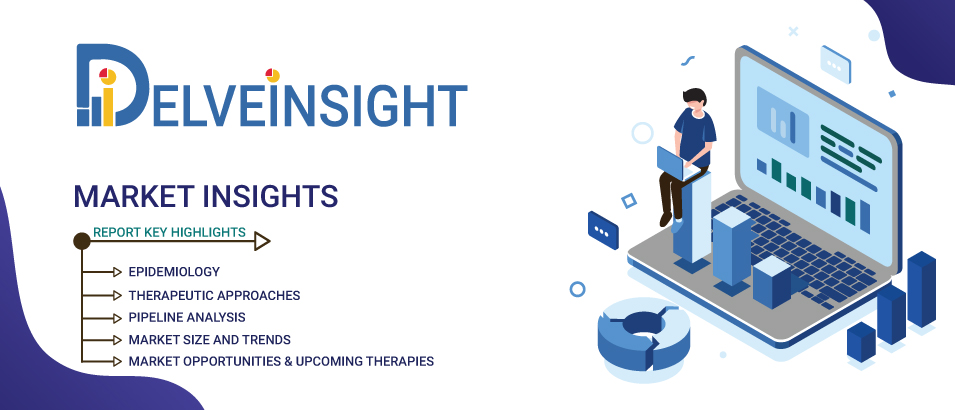 DelveInsight's "Asthma Market Insights, Epidemiology, and Market Forecast-2030″ report delivers an in-depth understanding of the Asthma, historical and forecasted epidemiology as well as the Asthma market trends in the United States, EU5 (Germany, Spain, Italy, France, and United Kingdom) and Japan.
Asthma Overview
Asthma is a chronic disease affecting the airways, or bronchial tubes. It is a heterogeneous disease characterized by episodes of airways narrowing or hyper responsiveness, obstruction, inflammation and mucous production. The narrowing of the airways causes shortness of breath and triggers coughing. There are different inflammatory pathways drive the airway inflammation and hyperresponsiveness associated with asthma.
Download Sample Report– Asthma Market Report
The symptoms of asthma can differ from person to person. However, the common symptoms associated with asthma include:
Shortness of breath,
Wheezing, coughing,
And chest tightness.
These symptoms can range from mild to severe with the passage of time. In some persons with asthma the symptoms can worsen and can be the reason for asthma attacks. Furthermore, some people may only experience asthma when they exercise or when they have viral infections such as colds.
Asthma is also associated to cause trouble sleeping during night, fatigue, and difficulty in talking. Mild asthma attacks are more prevalent than severe asthma attacks. The airways usually open up in a few minutes to a few hours. Even so severe attacks are rare, but if they continue longer and require immediate medical attention.
Asthma Causes
The exact cause of Asthma is unknown, and the causes can differ from person to person. Usually the body's immune system is responsible to fight against infection/allergen. While in case of asthma patients the inflamed and narrow airways becomes clogged with sticky mucus in response to the allergens such as pollen or dust particles. This can make it harder to breathe. Also, there are many more factors which can increased the risk of asthma including:
• Genetic factors
• Patient with history of viral infections
• Children and adults with overweight or obese
• Smokers
• Environmental factors (air pollution, pollens, mold and other aeroallergens, and weather)
There's currently no cure or specific treatment for Asthma but drug treatment and lifestyle changes can help relieve the symptoms. Current drug treatments for asthma include long-term control treatments, such as inhaled corticosteroids, long- acting beta-agonists, and oral medications. For acute episodes, oral corticosteroids, beta-agonists, and inhaled bronchodilators are used.
Environmental control measures (e.g. humidity regulation, vacuuming, and pest management) can reduce asthma exacerbations due to airborne allergens such as tobacco smoke, particulate matter, pollen, mold, or dust mites.
Request Sample Report- Asthma Market Insights
Table of content
1. Key Insights
2. Executive Summary of Asthma
3. Competitive Intelligence Analysis for Asthma
4. Asthma: Market Overview at a Glance
5. Asthma: Disease Background and Overview
6. Patient Journey
7. Asthma Epidemiology and Patient Population
8. Treatment Algorithm, Current Treatment, and Medical Practices
9. Unmet Needs
10. Key Endpoints of Asthma Treatment
11. Marketed Products
12. Emerging Therapies
13. Asthma: Seven Major Market Analysis
14. Attribute analysis
15. 7MM: Market Outlook
16. Access and Reimbursement Overview of Asthma
17. KOL Views
18. Market Drivers
19. Market Barriers
20. Appendix
21. DelveInsight Capabilities
22. Disclaimer
23. About DelveInsight
Asthma Market Report Highlights
In the coming years, Asthma market is set to change due to the rising awareness of the disease, and incremental healthcare spending across the world; which would expand the size of the market to enable the drug manufacturers to penetrate more into the market
The companies and academics are working to assess challenges and seek opportunities that could influence Asthma R&D. The therapies under development are focused on novel approaches to treat/improve the disease condition
Major players are involved in developing therapies for Asthma. Launch of emerging therapies will significantly impact the Asthma market
A better understanding of disease pathogenesis will also contribute to the development of novel therapeutics for Asthma
Our in-depth analysis of the pipeline assets across different stages of development (Phase III and Phase II), different emerging trends and comparative analysis of pipeline products with detailed clinical profiles, key cross-competition, launch date along with product development activities will support the clients in the decision-making process regarding their therapeutic portfolio by identifying the overall scenario of the research and development activities.
About DelveInsight
DelveInsight is a Business Consulting and Market research company, providing expert business solutions for life science vertical and offering quintessential advisory services in the areas of R&D, Strategy Formulation, Operations, Competitive Intelligence, Competitive Landscaping, and Mergers & Acquisitions.
Contact Us
Yash
info@delveinsight.com
Media Contact
Company Name: DelveInsight Business Research LLP
Contact Person: Yash Bhardwaj
Email: Send Email
Phone: +919650213330
Address:304 S. Jones Blvd #2432
City: Las Vegas
State: NV
Country: United States
Website: https://www.delveinsight.com/